Testing and Linkage to Care: Figure 1 - CDC Recommended Testing Sequence for Identifying Current HCV Infection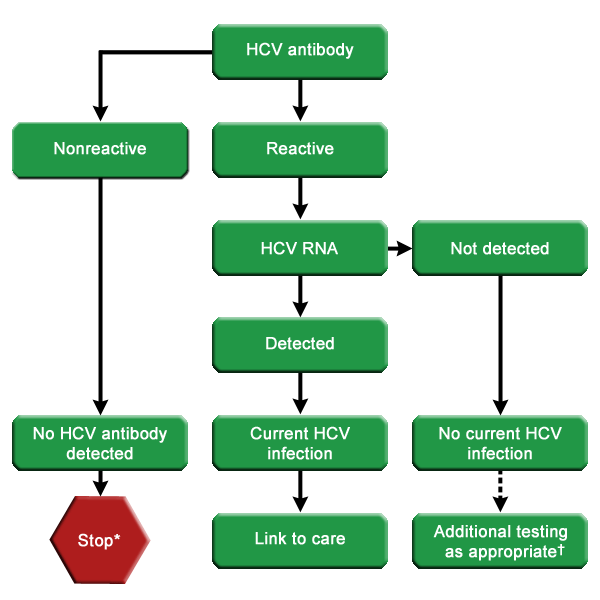 * For persons who might have been exposed to HCV within the past 6 months, testing for HCV RNA or follow-up testing for HCV antibody should be performed. For persons who are immunocompromised, testing for HCV RNA should be performed.
† To differentiate past, resolved HCV infection from biologic false positivity for HCV antibody, testing with another HCV antibody assay can be considered. Repeat HCV RNA testing if the person tested is suspected to have had HCV exposure within the past 6 months or has clinical evidence of HCV disease, or if there is concern regarding the handling or storage of the test specimen.
Adapted from Centers for Disease Control and Prevention (CDC), 2013 (CDC, 2013).